Climbing routes in Tarn-et-Garonne
in the heart of nature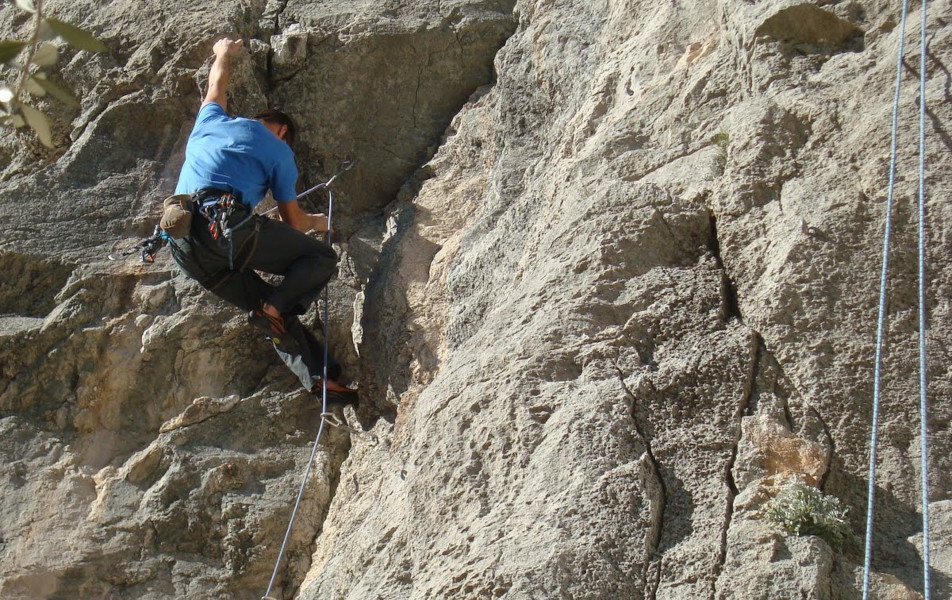 Conquering the summits with climbing
The medium mountain landscape of Saint-Antonin-Noble-Val, a medieval town in the heart of the Aveyron Gorges, is ideal for sportsmen and women who enjoy strong sensations. It is also ideal for climbing, a nature activity to be included in the program of your stay. This complete sport which combines strength, tonicity and flexibility is good for the body as well as for the mind. Like the via ferrata, above the Aveyron, climbing, by managing height and concentration, teaches you to keep your cool and manage your stress. Let yourself be carried away in the middle of the varied and sumptuous landscapes of the Aveyron gorges. Steep cliffs, gorges, gorges, caves and steep summits offer you grottes and steep summits offer you courses adapted to everyone !
You will discover more than 800 routes !
Climbing accessible to all in Aveyron
As for the Via ferrata, near the Aveyron, there is something for all tastes and all levels, from 4 to 9. Several spots are waiting for you including Le Roc d'Anglars which is facing the Tarn-et-Garonne campsite.
For the beginners, go through our guide, it will provide you with material and framing. Training courses or simply half-day or full-day outings are available.
Our favorites: L'Anglars, Les Capucins, Bor and Bar.
Climbing topos are at your disposal free of charge at the campsite reception. The departs are made from the campsite !