Campsite near Puycelsi
in the heart of nature

Campsite near Puycelsi
Located about 34 km north of Puycelsi, about 30 minutes by car, the camping Gorges de l'Aveyron offers a relaxing atmosphere in a preserved riverside environment. In addition to the traditional tent and caravan pitches, the campsite near Puycelsi offers a wide range of rentals for the whole family surrounded by the breathtaking scenery of the Aveyron Gorges.
You can also take advantage of the numerous animations and nature activities proposed by the campsite. To swim, you will have the choice between the banks of the Aveyron river and the campsite's swimming pool with water games for children.
The campsite near Puycelsi is ideal for visiting what is today one of the most beautiful villages in France during your camping vacations in the Tarn-et-Garonne. You will also discover many tourist sites.
Mobile home rental near Puycelsi
Looking for a mobile home rental near Puycelsi ?
The camping Gorges de l'Aveyron has 6 types of mobile homes for 2 to 6 people. You will find 1 to 3 bedrooms, an equipped kitchen, a terrace and a shower room. All of them are located in a wooded setting which will make you pass your vacation into a mobile home near Puycelsi as close as possible to nature. You can also choose to rent a wooden lodge for 5 people, a fitted tent or a superb 80 m² gîte.
The most romantic will opt for the camper, an original and ecological tent on stilts. In family, as a couple or with friends, you will find the ideal mobile home or pitch rental at the Gorges de l'Aveyron campsite.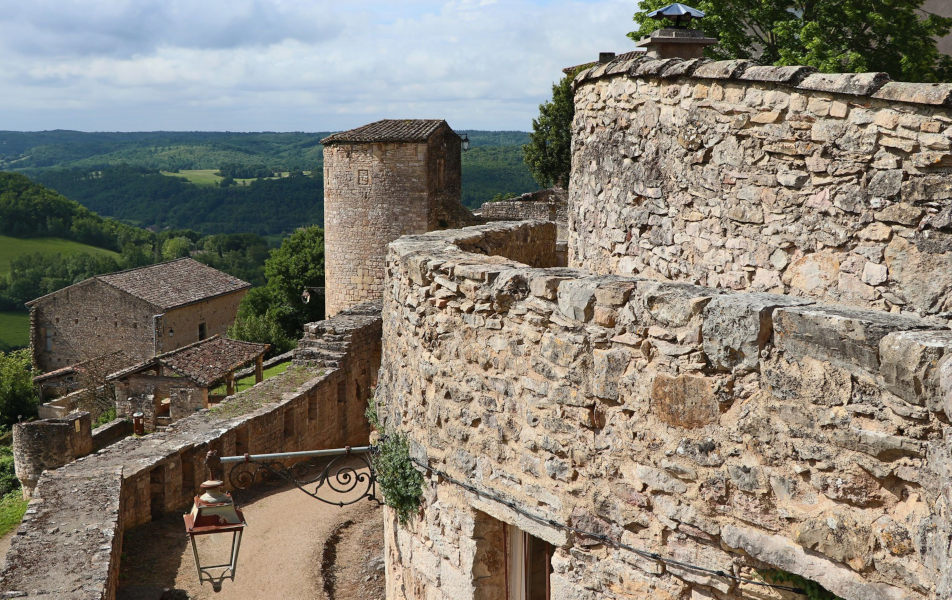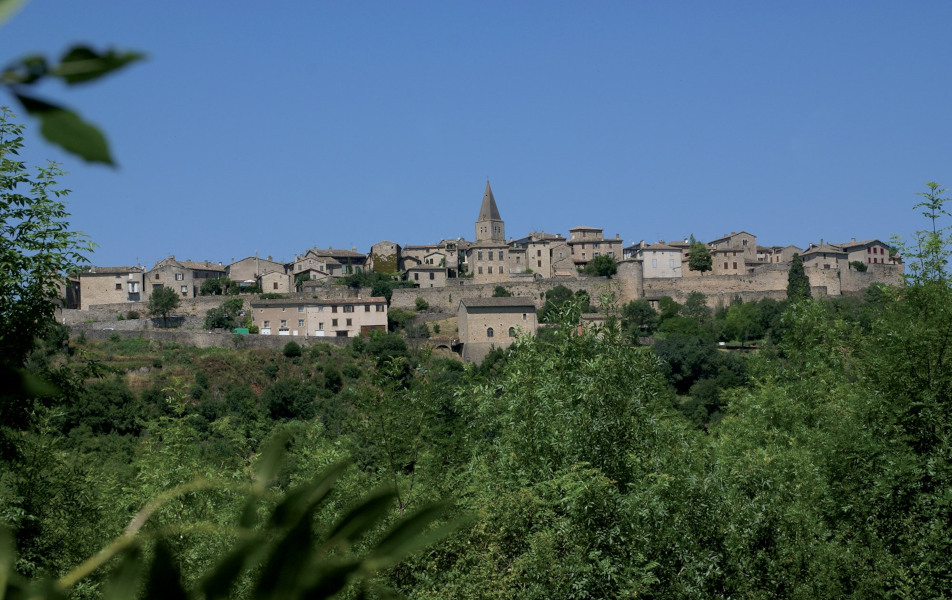 The fortified village
The aptly named " fortress of the woods " as it seems to magically emerge from the heart of the forest. Planted on its rocky spur, it now offers one of the most beautiful views of the region, in which it is good to plunge one's gaze to the horizon.
If Puycelsi is classified among the " most beautiful villages in France " it is because it is a unique place! Because Puycelsi is an experience in its own right; it is already a discovery when you see it, perched on its promontory overlooking the forest. Today the welcome is the smile of authentic people who have reconquered this ancient citadel to make it a haven of peace!
Spend the day there, have lunch at the inn…
In 2018, Puycelsi and Castelnau-de-Montmiral join the prestigious circle of the Great Sites of Occitania, under the aegis of the destination Cordes-sur-ciel & medieval cities.