The via-ferrata in Tarn-et-Garonne
in the heart of nature
The varied landscapes of the Aveyron gorges lend themselves ideally to the practice of multiple activities in the water but also and especially in the air.
Saint Antonin Noble-Val is famous for climbing.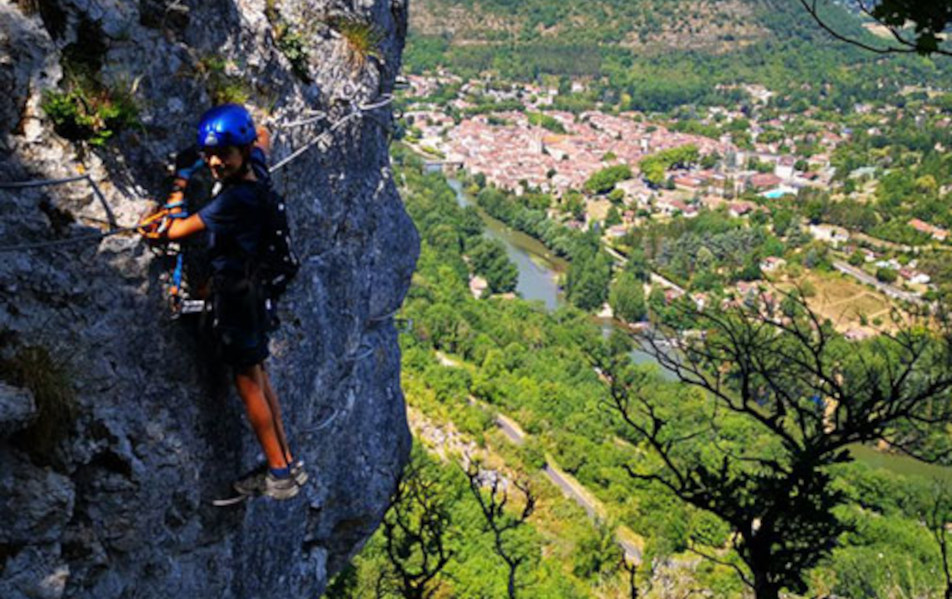 Via ferrata above Aveyron
Vacations with family or friends are an opportunity to discover new nature activities while enjoying the spectacular scenery offered by the Aveyron gorges, a grandiose playground ideal for practicing the via ferrata. Do you know it?
This activity which combines hiking and climbing is rightly a great success in the region. The via ferrata at Saint-Antonin-Noble-Val, on the borders of the Aveyron gorges, invites you to a route of different levels of difficulty along the rock faces. Test your courage, your sense of balance, your mastery of emptiness and discover the incredible sensations of adrenaline rushes.
The via ferrata on the banks of the Aveyron and especially the via ferrata in Saint Antonin Noble Val, accessible even to beginners, will leave you with unforgettable memories!
For thrill-seekers!
It is an activity which is practiced on the cliff facing the camping Gorges de l'Aveyron during which our guide will accompany you for 4 hours.
cliff side route, climbing, cave crossing, zip line, abseiling……
This via ferrata close to the Aveyron is physical and spectacular, sensation assured and vertigo not recommended !!!
Departures are from the campsite!