TOURISM IN CORDES-SUR-CIEL, CLASSIFIED THE MOST BEAUTIFUL VILLAGE IN FRANCE
in the heart of nature
Perched on a hill overlooking the incredible Cérou Valley in the Tarn, the village of Cordes-sur-Ciel is one of the prettiest sites in the country. Ranked "favourite village of the French" in 2014 on the occasion of Stéphane Bern's famous programme on France 2, this village of great beauty combines medieval streets, nature areas and places steeped in history. Discover some sites of interest not to be missed during your stay at our campsite near Cordes-sur-Ciel.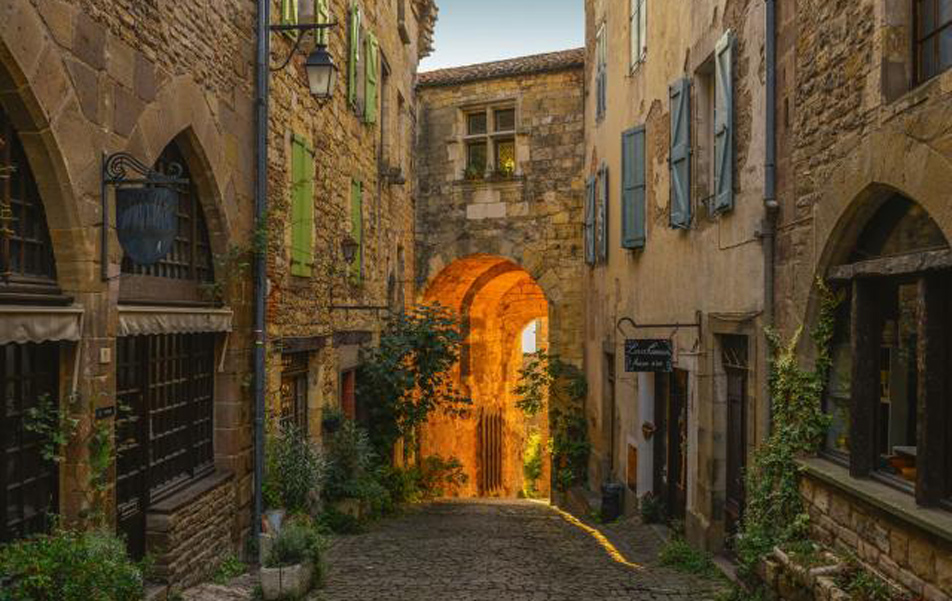 VISIT CORDES-SUR-CIEL: MONUMENTS NOT TO BE MISSED
During your stay at our campsite, located less than 30 km from Cordes-sur-Ciel, don't hesitate to organise a day trip to this charming village in the Tarn. Among the many places to visit in this town of less than 900 inhabitants, you won't be able to miss the Saint-Michel church. Classified as a historical monument since 1922, this building impresses by the decorations of its chapels and the peaceful atmosphere that reigns there. If you plan to visit Cordes-sur-Ciel, you should also visit Les Halles, a place built in the Middle Ages, where the coolness offered by its well and its stones will give you the opportunity to take a well-deserved break. Do you appreciate medieval and gothic architecture? Take a stroll through the narrow streets of the town centre, where you will be charmed by the traditional dwellings.
GARDENS OF PARADISE: AN AREA OF NATURE IN THE HEART OF THE VILLAGE
Would you like to make a stop and enjoy the freshness of the vegetation? In the summer heat of the Tarn, you will be delighted to take a walk in the Jardin des Paradis, a private park located on Place du Théron. This dreamlike place, considered a true haven of peace, is a contemporary garden combining medieval architecture and oriental style. You will be delighted to discover a banana plantation, a vegetable garden, a Persian pavilion and a pomegranate garden. Les Jardins des Paradis also features an exhibition room that you can visit in Cordes-sur-Ciel to discover the works of numerous artists.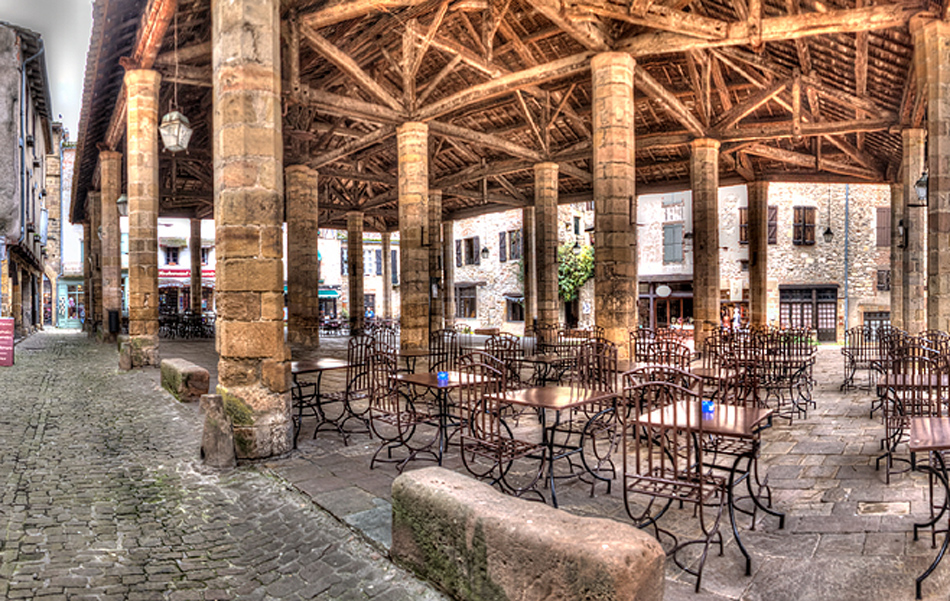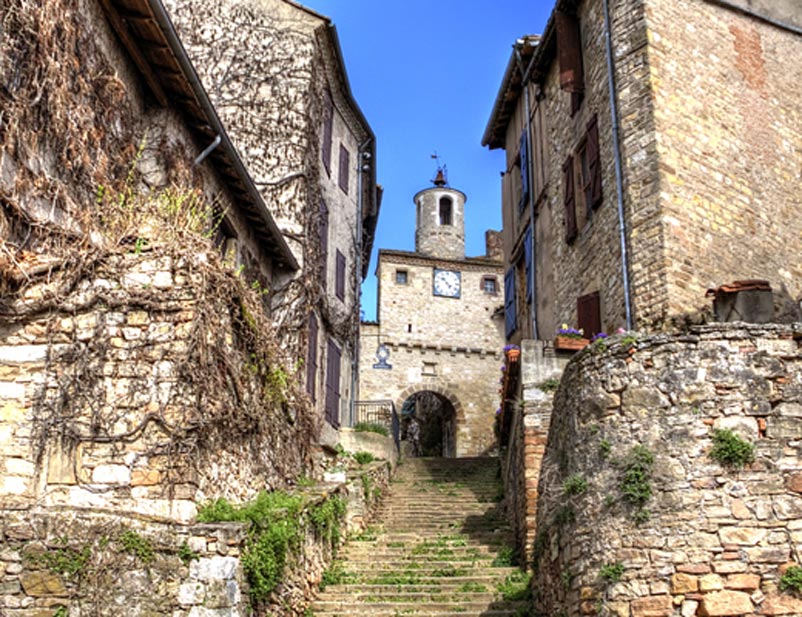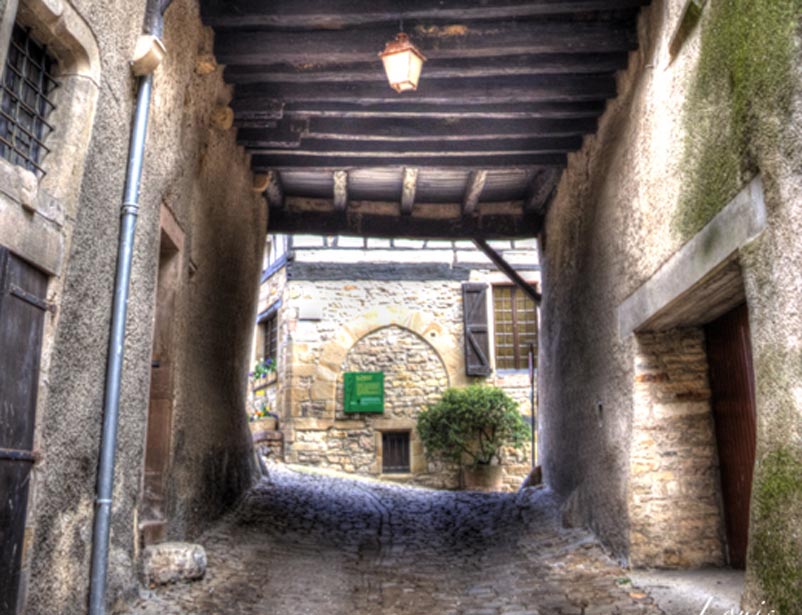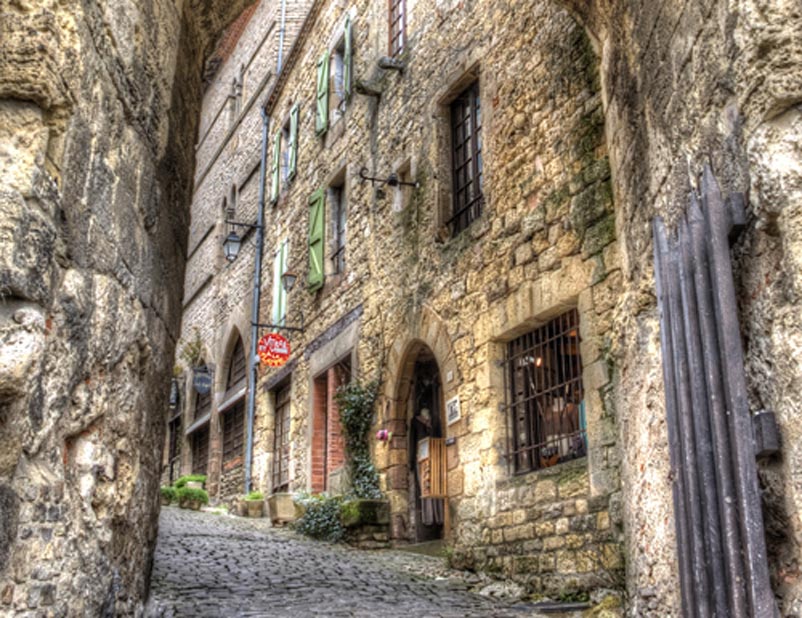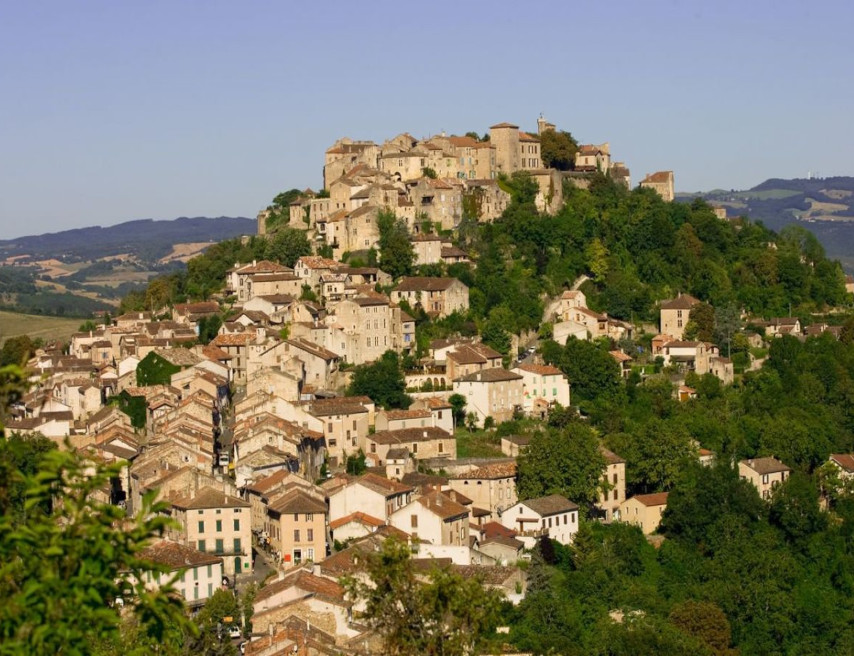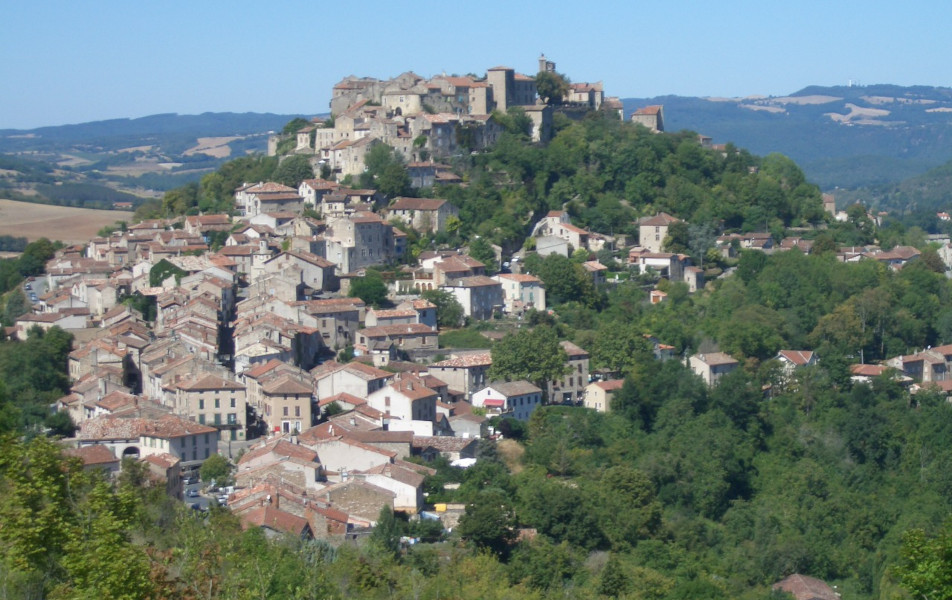 WHAT TO VISIT AROUND SKYSCRAPER ROPES?
If Cordes-sur-Ciel attracts you during your stay at the campsite, you can extend your sightseeing area to the outskirts of the village. Indeed, the "most beautiful village in France" is surrounded by many exceptional places. This is notably the case of the Moulin de Carjac, a building accessible on foot from the village. Situated in the heart of nature, this building, next to a pretty stream, will allow you to enjoy a breath of fresh air while benefiting from a beautiful view of Cordes-sur-Ciel. You can also take advantage of your stay in the area to visit the Gaillac vineyard, only 10 minutes away by car. Red, white and rosé wines will be waiting for you during a guided wine tasting session at the family home. In a gourmet mood? Finish your visit to Cordes-sur-Ciel with a tour of the Sugar and Chocolate Arts Museum, located on rue Raymond VII in the village. Many culinary masterpieces are presented there by Yves Thuriès himself, a famous chocolate maker who has twice been awarded the title of "meilleur ouvrier de France".