Discover Albi in Aveyron
in the heart of nature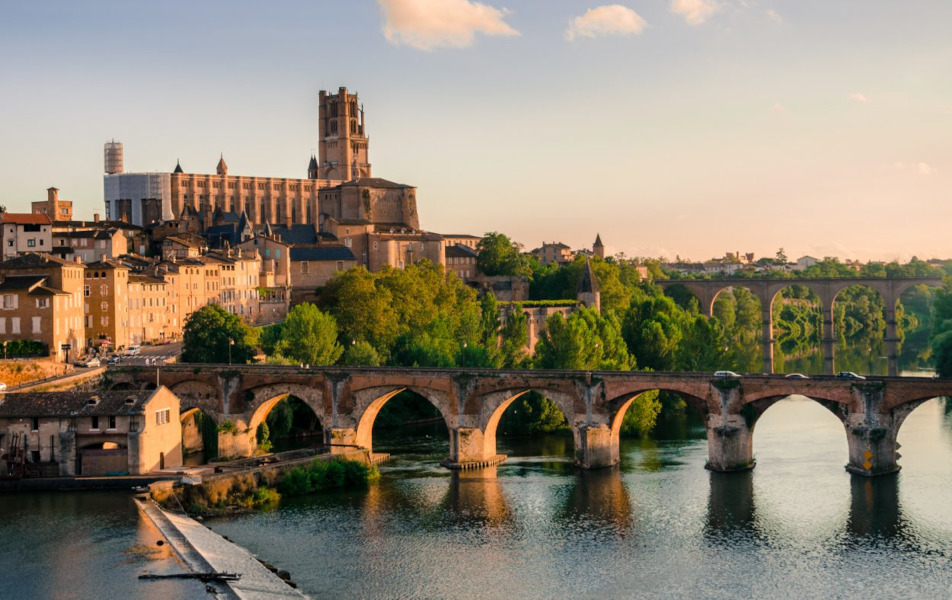 Albi: the red city listed as a UNESCO World Heritage Site
Close to Albi, our camping Aveyron allows you to visit this unavoidable city during your vacations in Tarn-et-Garonne.
The tourism in Albi allows you to many discoveries around mythical monuments and a Bishop's city entirely built in red bricks. Perfectly preserved, the architectural ensembles represent the masterpieces of the Tarn Valley. You wonder what to visit in Albi? Follow the guide…
Around Albi Cathedral
Impossible to make tourism on the side of Albi without going to visit the cathedral! Touching the Palais de la Berbie, overhanging the Tarn, the Cathedral Sainte-Cécile represents the southern Gothic art and is particularly distinguished by its ornaments dating from the Renaissance: paintings, sculptures, statues… This building entirely made of bricks is 78 m high and can be seen from very far away. It is accessed by the Pont-Vieux which joins the two banks of the famous Garonne tributary. During your visit to Albi Cathedral, you will see the main nave, the fresco of the Last Judgement, the organ, the gothic rood screen and the treasure room.
Nearby, the Collegiate Church and the cloister of Saint-Salvi are much more heterogeneous, combining the Romanesque art of Languedoc and Gothic architecture.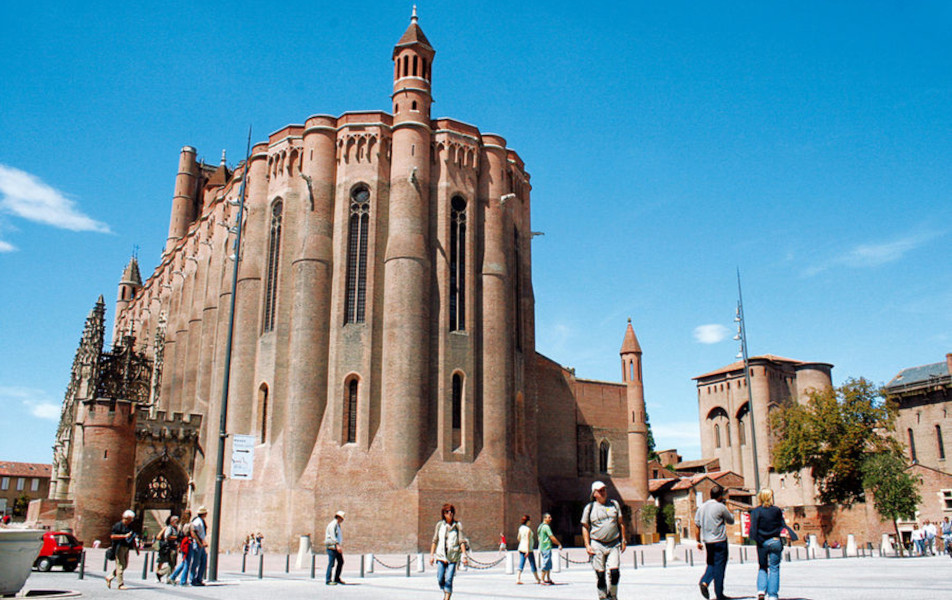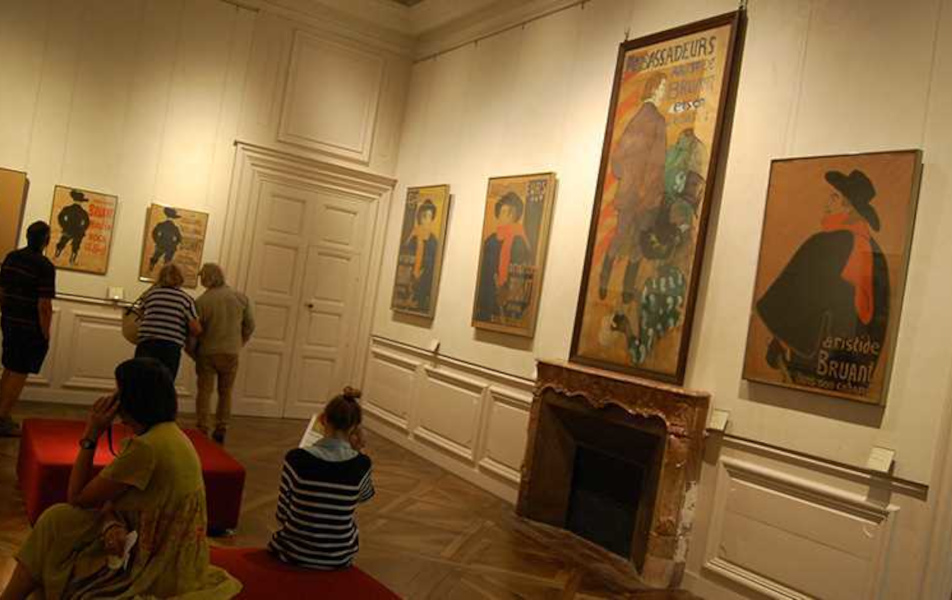 What to visit in Albi after the cathedral?
The Toulouse Lautrec Museum is another tourist site that is a must see: located in the Palais de la Berbie, the museum pays homage to one of our greatest painters, originally from Albi and a post-impressionist artist of the end of the 19th century.
The day's sightseeing in and around Albi can continue with a walk in the Old Albi. The half-timbered houses and mansions in the narrow streets take you back to several eras, including the Middle Ages and the Renaissance.
Let yourself be tempted by some of the delights of the Tarn.
Tourism sites in Albi and surroundings abound with small traditional restaurants offering local specialties accompanied by wines of the country. If you have the opportunity, stop for a few moments at the Market halls to taste Millas' charcuteries, oysters, goose foie gras or even mesturet, a surprising dessert made with pumpkin.
Albi is also a city where you can savor great wines, always in moderation and taking your time: why not book a wine visit in an estate near Albi?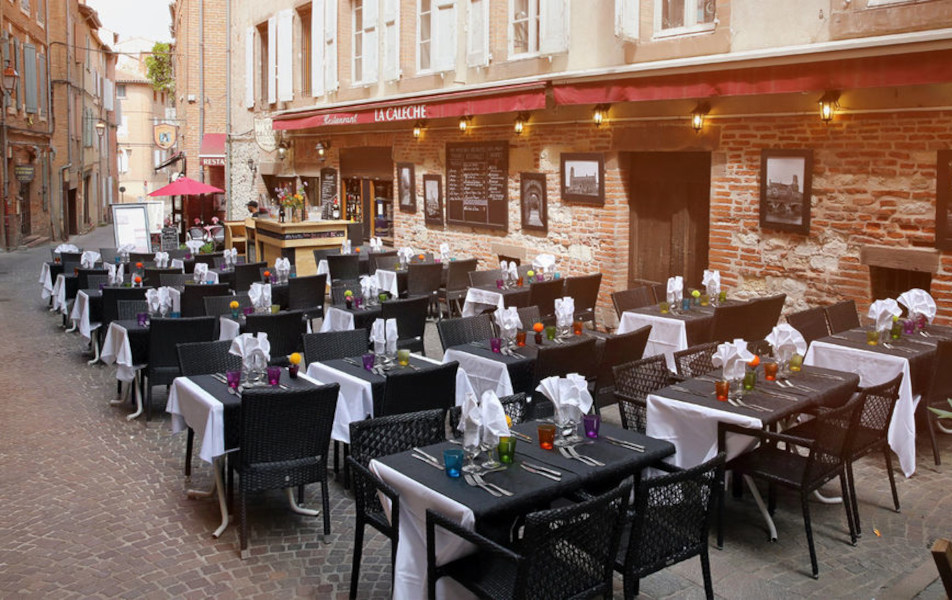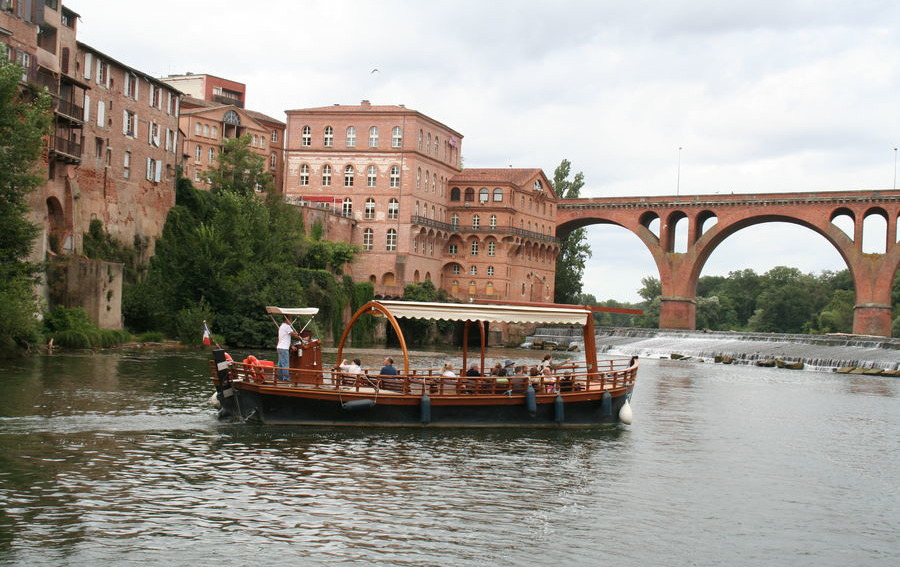 A memorable end of day in a gabarre
For those who want to discover Albi and its buildings in a different way, there is an original way: the gabarre, a typical flat-bottomed boat which sails on the Tarn and allows to appreciate the sweetness of life of the region. Old mills, locks and other witnesses of past river activity make the walk on the water particularly instructive and playful.
Adapted to all publics, the cruise under the sun du Midi lasts from 30 mn to 2 hours and allows beautiful encounters. The wild banks of the Tarn are home to many animal species including frogs, beavers and birds such as Wagtails and Kingfishers.